Individual Training Packages
Take your workout to the next level with one-on-one support. Our Personal Trainers are here to customize your routine, maximize your successes and cheer you on every step of the way. Choose the Personal Training package that suits you best.
Packages sold based on 1, 2 or 3 sessions per week with your Trainer.
90 day Nutritional Coaching
Journal
Fitness Assessment
Body Composition Assessment
21-day Nutrition Jump Start
Fitness Assessment
Body Composition Assessment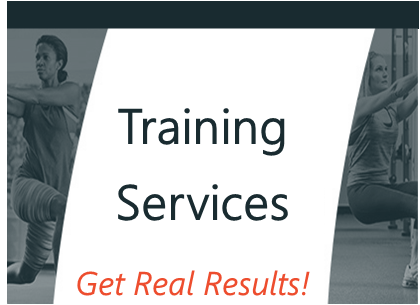 Small Group Training Packages
Are you looking for a personalized workout experience you can share with a few friends? Welcome to the LPC's Group Training Option. Group Training is for up to four people to enjoy together.
Affordability
Split the cost of a trainer with a workout buddy or fitness friends.
Accountability
Stay on track with the support of your group.
Energy
Enjoy the heightened energy of a small group while still receiving individual attention.
Connexus® HIIT Series
Popular training program for great results.
Find Your Fit Nutrition Plan
Powered by TLS® (Transitions Lifestyle System), our Find Your Fit Nutrition Plan offers a customizable, science-based program for personalized weight loss.
This low-glycemic program focuses on wholesome food quality to promote normal blood sugar levels. It also encompasses body composition, supplementation and education to help you lead a new, healthy lifestyle.
Trained Coaches
Social Support
Education
Personal Trainer: Tim Thew
Tim has been a personal trainer since 1996, having focused on in-home fitness, rehabilitative recovery, health and fitness maintenance, and sports-specific performance training for many years. He majored in Exercise Physiology, Health and Fitness at Catonsville Community College in Baltimore, MD, received his Bachelor Degree from Brevard College in Brevard, NC, and was certified by the prestigious "Gold Standard" as an ACSM Certified Exercise Physiologist/Health Fitness Specialist. Later certified as a USA Triathlon Coach, Tim sought to care for clients in need of higher performance in endurance sports.
Tim is the owner of Carolina Gold Fitness. He works with clients of various abilities and goals ranging from post-rehabilitation, strength training and conditioning, athletic performance, weight management, multisport and endurance programming. Tim enjoys finding a variety of appropriate and safe, functional workouts specific to each client's goals and needs.
Tim is a strong supporter of the communities in which he works and lives and he provides personal training and nutrition coaching here with us at the 
LPC
.
In his personal time, Tim enjoys running, biking, swimming and weight training. He also enjoys time with his two kids.